The word of O&M is an abbreviation of Operation and Maintenance. Even though any PV plant is designed and constructed to endure for 20years to continue to operate normally as a premise, this cannot be done without any maintenance activity.
We, ADLER SOLAR WORKS Co.,Ltd. offer various services such as an emergency response, an annual inspection and a proposal of permanent solution throughout our O&M services in order to maintain the customers' PV plant operate safely and stably.
Our mission is「Taking care of brand-new PV plants with its owners until the end of each plant's lifetime and handing over this kind of sustainable energy infrastructures to the next generation」.
Plant Manager System
We assign our engineers as a plant manager for each PV plant under our O&M contract. With this manner, it simplifies the communication between our customers and us. This is an initiative that you won't find in any other companies in this business.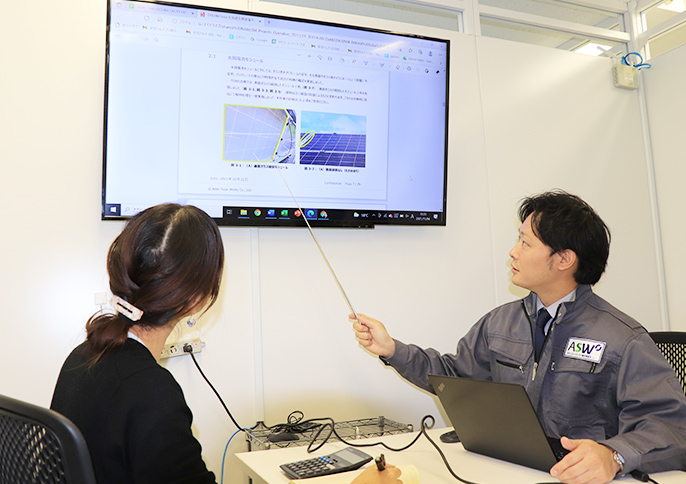 Examples of our services
Corrective Work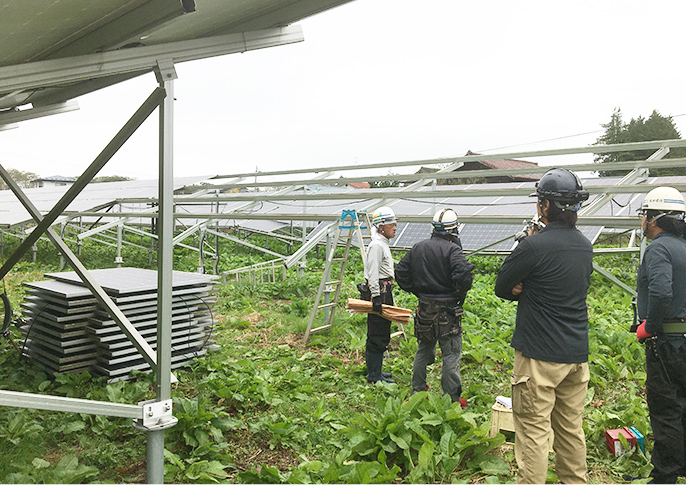 We conduct corrective works for defective parts which were found during a periodic inspection.
Examples of Defects; Damaged solar modules, damaged cables, loosen cables, defective PCS/connection box/power collector panel, sinking of the land, defects in security system, defects in remote monitoring system, distortion of the frame, damaged fences, leaning fences and miscellaneous tree cutting.
We are also able to conduct a work to improve the ability of power generation.
Anti-Theft Measures (Introducing a Security System)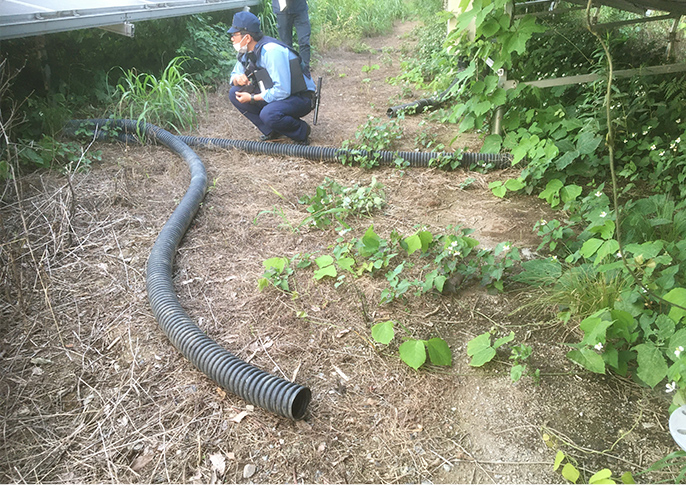 In recent years, there have been many cases of theft of cables inside PV plants. Therefore, we strongly recomment our customers to implement of security cameras and security sensors inside their PV plants. In the event of a sensor response, guards will be dispatched to the scene 24hours a day, 365days a year.
PCS Precise Inspection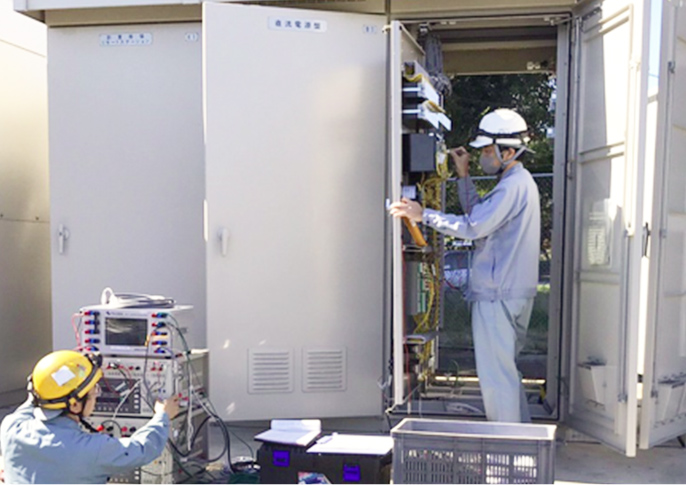 In order to reduce the risk of power generation stoppage due to equipment failure, regular maintenance of PCS with parts replacement is required.
(Ex. 5 Year-Inspection, 10 Year- Inspection)
Module Cleaning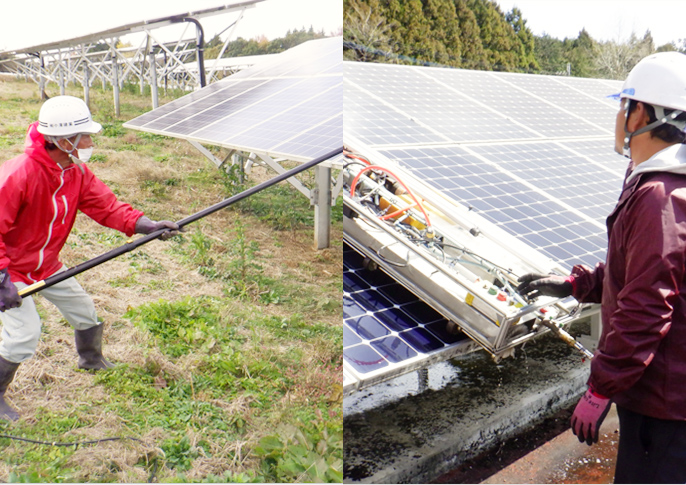 We wash away dirts, bird droppings, dusts etc. that may adhere to the Module surfaces.Minor dirt will usually be washed away by rain, but otherwise it will stick to the panel surfaces over time.
IR Inspeciton by drones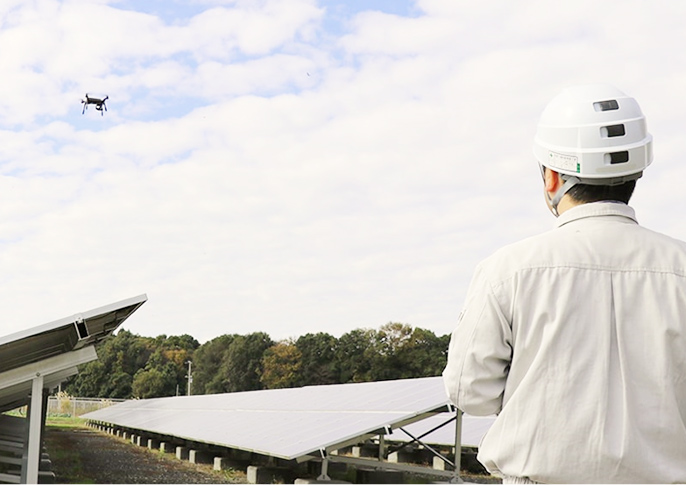 A thermal camera mounted on a drone can be used to capture images, making it possible to inspect areas where peoples cannot access and even large power plants.
In addition, since the images can be analyzed, abnormal areas can be identified in a short period of time. Once we've identified the location, we'll conduct a detailed human inspection from the ground. (Optional)
It is very important to veryfy spatial area in advance, including the presence of overhead wires and the height of obstacles.