COMPANY
Company ProfileInformation
MESSAGE
Message from the President
ADLER SOLAR WORKS Co.,Ltd. was established in Yokohama, Japan in 2015 as a joint venture of a Japanese company and a German company. As an O&M service provider for PV plants, we started our business in 2008, counting from the German lineage, and are regarded as the most experienced and largest scale O&M service provider in Japan in accordance with IEC standards.
In addition, we have one of the most extensive knowledge of DC and EL testing (PV test cars) in Japan, and in the field of technical due diligence (TDD), we can provide reports in both English and Japanese. Above all, we are very proud of our high level of technology, speed to respond customer needs, and our ability to make proposals.
Our primary mission is to ensure that Japan's sustainable energy infrastructure, mainly PV plants started under the FIT system, is handed over to the future.
We believe that our mission will become more and more important to society as we move toward a decarbonized society, not only through mega-PV generation, but also through private power generation and PPA models.
Towards a coexistence of the environmental conservation and economic activities on the Earth and a realization of a fully recycling-oriented society in the future, our challenges will continue.
ADLER SOLAR WORKS Co.,Ltd.
Noriki Hirano – President & Representative Director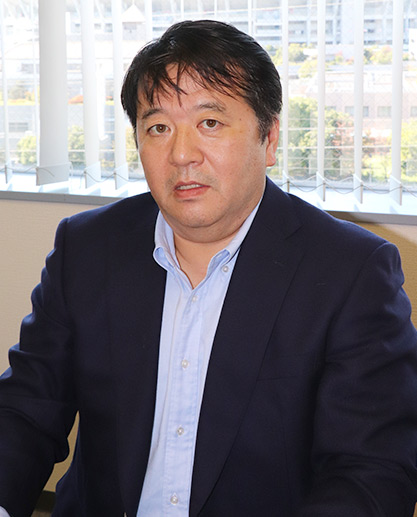 PROFILE
Graduated from CHUO University
Responsible for overseas sales, mainly in the Americas, at a major travel agency
In 2001, he led the launch of an international roaming service as a lead member at a mobile telecommunications carrier. He was also in charge of business development in the same field, and was involved in the launch and management of overseas joint ventures and affiliated companies.
In 2007, he served as Vice President at a former German state-owned telecommunications company, responsible for the company's mobile telecommunications business in Japan.
Later, he was involved in the implementation of 4G systems for domestic carriers at a major Chinese telecom manufacturer.
Representative Director of ADLER SOLAR WORKS Co.,Ltd. since April 2016
COMPANY PROFILE
Company Profile
Company Name
ADLER SOLAR WORKS Co.,Ltd.
Representative Director
Noriki Hirano
Date of Establishment
May 15, 2015
Capital
JPY 30,010,000
Share tockholders
Noriki Hirano
Japan Investment Advisor Co., Ltd.
Registration Licenses
General construction business (electrical construction business): Kanagawa Prefecture Governor's License (General-3) No. 88719
JET PV System Maintenance and Inspection Company Registration Number JET PV O&M 19001
Main Business
PV plant design, design evaluation, Yeild assessment, module inspection, acceptance test, TDD (Technical Due Diligence), and Consulting services
PV Plant Certification Service
PV Plant Operation and Maintenance Service
Evaluation of used PV plants and repowering (optimization) services
Correspondent Banks
Mitsui Sumitomo Bank, Gunma Bank, Mitsubishi UFJ Bank
List of Certifications
・Class 2 Electricians – 11 persons, Class 3 chief electricians – 2 persons,
・Class B Hazardous Materials Handler – 1 person,
・Towing Vehicle Trail Type 1 Driver's License – 4 persons,
・Small vessel license 2nd class – 1 person,
・The director of the residential building – 1 person
・Class 2 Information Processing Engineer – 1 person,
・Installation Technician (Analogue digital hybrid) – 1 person
・Class 1 Chief Telecommunications Engineer – 1 person
・1 person who have passed the Basic Information Processing Engineer Examination
・First class radio technician – 1 person
・Class2 Construction Management Technician – 1 person
・Level 2 Electrical Construction Management Technician– 1 person
・FAA Commercial pilot license with single engine and multi engine land – 1 person
Shin Yokohama Head Office / Yokohama SOC
(Sales & Operation center)
Fontana Shin Yokohama Bldg. 9F, Shinyokohama 2-17-2, Kohoku-ku, Yokohama 2220033
TEL:045-595-9385 FAX:045-595-9183 Google Map
ADLER SOLAR WORKS Head Office's Warehouse
Okuma town 207, Tsuzuki-ku, Yokohama 2420042 Google Map
Kita Kanto Region SOC
(Sales & Operation center)
122-46-103, Miyukigahara-cho, Utsunomiya, Tochigi Pref. 3210982
TEL:028-678-4512 FAX:028-333-1315 Google Map
Himeji SOC
(Sales & Operation center)
Kamae 5-84, Shikama-ku, Himeji, Hyogo Pref.
TEL/FAX:079-289-5759 Google Map