All-in-One Package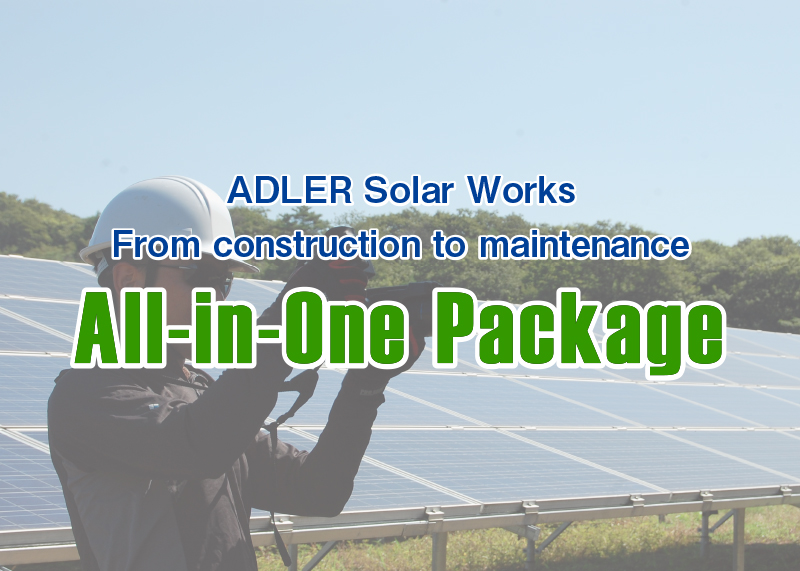 With introduction of the new FIT program, PV plants without continuing agreement may get their authorization rescinded. At the same time, O&M of PV system will become mandatory.
Of PV plants already "authorized" under the current FIT program, 310000 projects are not yet gird-connected. Those without the binding connection contract may get the authorization rescinded.
Contact us before your project
Lose authorization!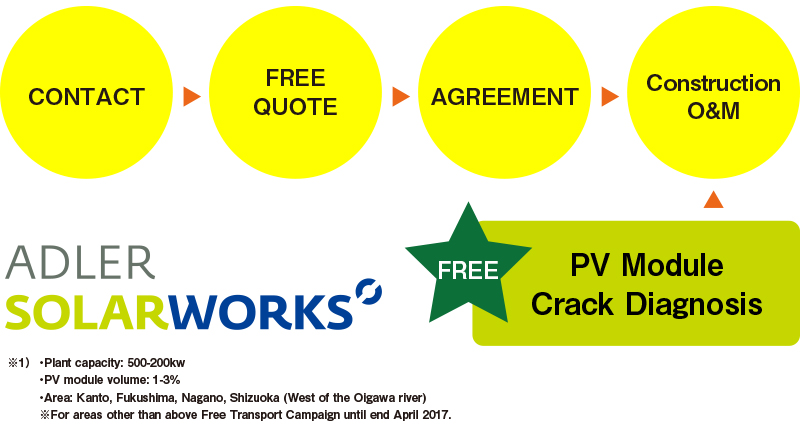 On-site incomming goods test with PV test car examins PV module status before installation.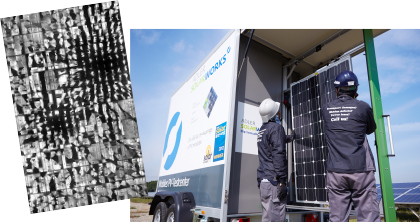 Incoming Goods Test uses accurate professional inspection devices and prevents installation of faulty modules.
How to order
Please use the following form